BTF is used as a specialty solvent in organic synthesis and an intermediate in the production of pesticides and pharmaceuticals. BTF is an alternative solvent to dichloromethane.
Properties
| Purity(GC) | 99.5% min |
| --- | --- |
| Color | Colorless transparent liquid |
| Water Content | 500mg/kg |
Features & Benefits
●Due to its relatively high thermal stability, Benzotrifluoride is used in high-temperature reactions and processes。
●Use as a Corrosion Inhibitor: Benzotrifluoride is employed as a corrosion inhibitor for metals. When applied to metal surfaces, it improves corrosion resistance and helps prevent metal corrosion.
●Toxicity and Safety: Benzotrifluoride is generally of low toxicity and can be handled safely with appropriate precautions. However, excessive exposure should be avoided, and proper safety measures should be taken.
Chemical Structure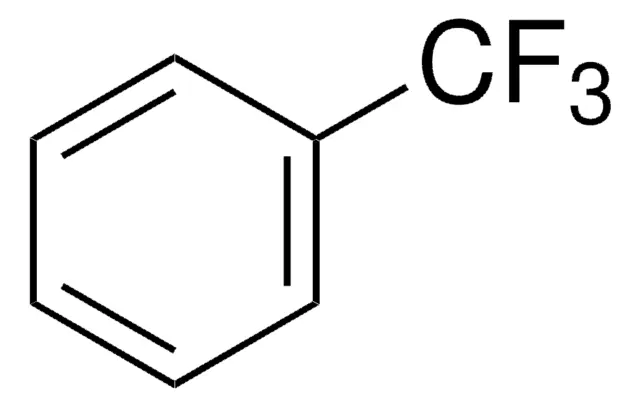 Identifiers
Function
Heat Resistance
High polarity
Application
Paint & Coatings-Solventborne